Firefly Help
If you would like to contact the school for help please email firefly@wilmslowhigh.com
What information can I see about my child in firefly?
In order to see information specific to your child / children select 'Your Child / Your Children' from the top menu.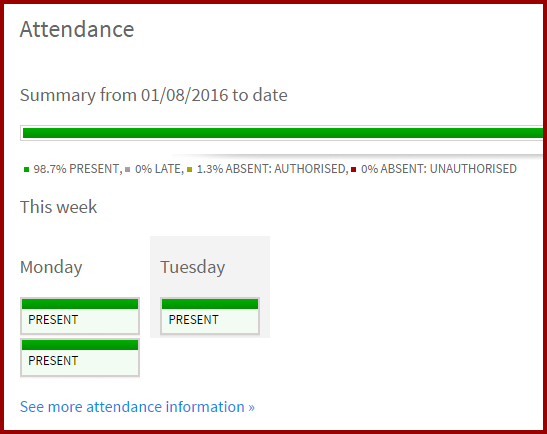 Attendance will show you a summary of attendance as a percentage from the start of this school year and the day by day attendance for the current week. If you select 'See more attendance information' you will see your child's historical attendance week by week.

The attendance key is: green for present, gold for an authorised absence, red for an unauthorised absence (or where a form tutor has not yet received an absence note) and grey for arriving late.
Please note: Attendance is displayed for morning and afternoon registration only and is updated at around 4:00pm each day
Behaviour (and achievement)
This shows a summary of all of the behaviour and achievement points awarded to your child.
Achievement points are displayed in green and behaviour points in red. The number in brackets after the descriptor, e.g. Significant Improvement (2), means that this achievement is worth 2 points. The bold number below is how many times that achievement has been awarded this year. So this student has demonstrated significant improvement (2) x 2 in total this year which is a net total of 4 for that particular achievement.
If you select 'See More Behaviour Information' , you will see a week by week breakdown of when the points were awarded and by which teacher.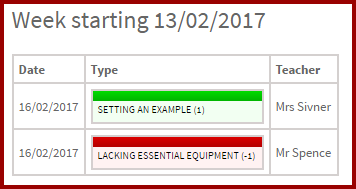 Tasks (homework)
Tasks can by any activity set by a teacher to a student. However, they are usually used to set homework tasks. The tasks can take a range of formats from a very simple instruction such as 'Complete the last three questions from today's lesson', to tasks that may include a series of attachments, links or work that needs to be completed online, through firefly.
You can see a summary of tasks that are due to be submitted soon. You can select the description of the task to find out more information about that task (please bear in mind that the task instructions will normally have been explained to your child during a lesson).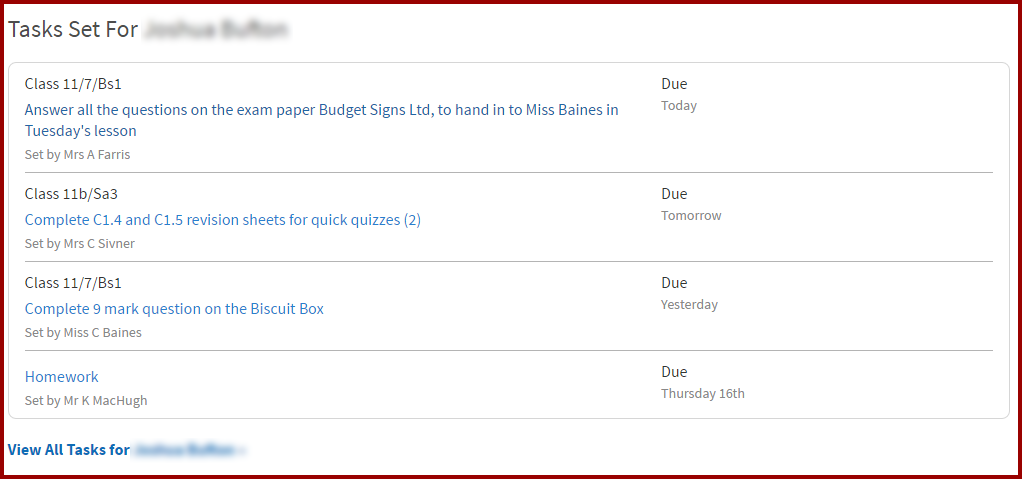 You can 'View All Tasks...' for your child by selecting the link at the bottom of the summary list and from this page you can 'Filter By Group' (which relates to a subject) or by tasks that are 'Done'.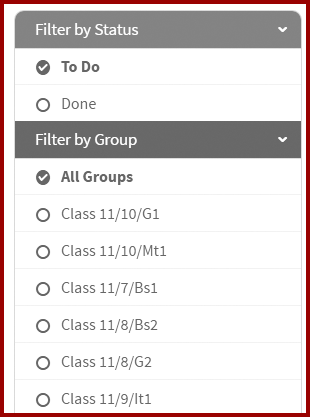 Please note that in some cases unless your child marks a task as 'done', it might still show up as a task is 'Not completed'. It is important that students manage their tasks efficiently in firefly (by selecting 'mark as done') to avoid having long lists of overdue tasks.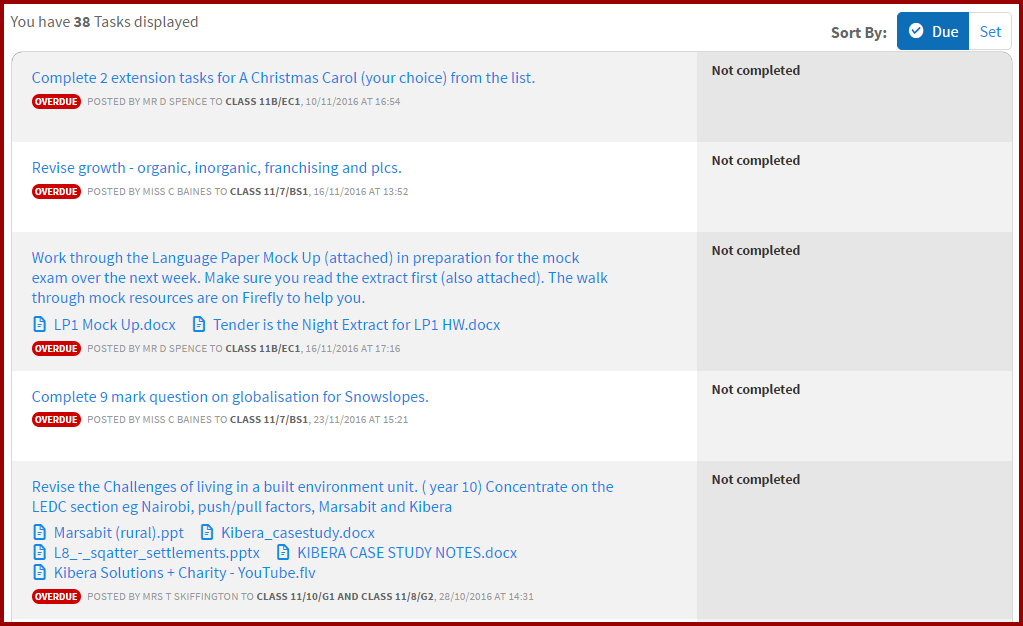 Marks and Feedback
Some teachers will use firefly to provide students with marks and feedback on work that has been submitted through firefly. Please note that if you see no feedback or mark against a task this would usually mean that the teacher has used an alternative means for feedback (e.g. written feedback in a book/folder or verbal feedback). It does not mean that the teacher has not provided feedback.